Primestream Integrates With Telestream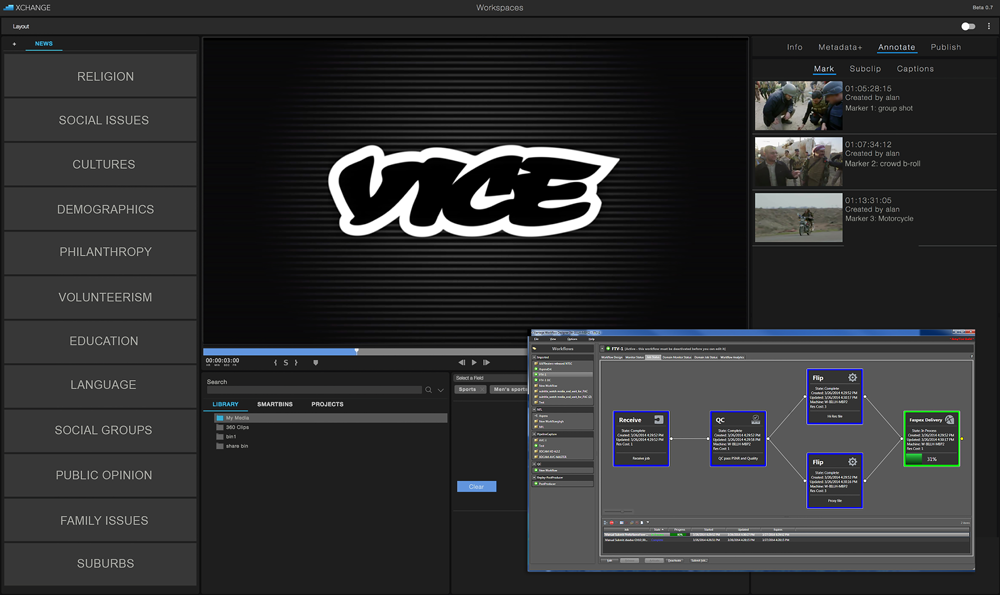 Primestream Dynamic Media Management Integrates With Telestream Vantage & Vidchecker
Primestream's FORK™ and Xchange™ software provides quick-turnaround solutions for sports, enterprise and broadcast workflows. Now, with Telestream Vantage and Vidchecker integrations, users can automate their QC and transcode operations to further accelerate and simplify workflows, and guarantee the highest quality content. Additionally, utilizing tightly integrated API methods, users gain instant access to Primestream and Telestream's extensive network of 3rd-party integrated solutions for building advanced workflow automations.

Through this integration, Primestream and Telestream have created significant added value to customers. Content producers with complex and repetitive tasks can now focus on the creative process with manual processes being automated such as file transcode and QC. Metadata transfer is very tight between Xchange and Vantage, so the logic between the two platforms is very flexible. It makes decisions based on metadata — and depending on the program name it can route to specific settings and distribution points.

Primestream Automation can be triggered manually or automatically once ingest is performed or an export is made. Assets that Vidchecker identifies as problematic, such as a clip with black frames, interlace or color issues, are transformed into metadata properties and markers inside Primestream's Dynamic Media Management platform. Users are notified and can instantly correct the areas that require attention. Once Vidchecker QC approval is achieved, Primestream can trigger Vantage to transcode the final asset.